Press Release: Tax Guard Ranked on the Inc. 5000 list of Fastest-Growing Companies in America for the Third Consecutive Year
Published August 18, 2016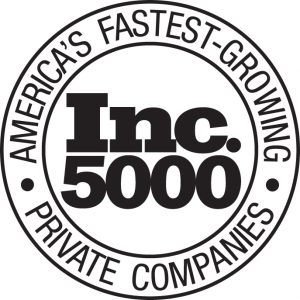 Boulder, Colo., August 17, 2016 – Inc. magazine today ranked Tax Guard, a due diligence and risk management service for lenders, No. 1928 on its 35th annual Inc. 5000, the most prestigious ranking of the nation's fastest-growing private companies. Tax Guard was also recognized as the No. 48 fastest growing privately-held company in Colorado. Tax Guard's official ranking can be found here.
The list represents a unique look at the most successful companies within the American economy's most dynamic segment— its independent small businesses. Companies such as Microsoft, Dell, Domino's Pizza, Pandora, Timberland, LinkedIn, Yelp, Zillow, and many other well-known names gained their first national exposure as honorees of the Inc. 5000.
"We are honored to be named alongside all the other innovative companies for the third year in a row," said Hansen Rada, CEO of Tax Guard, "Our continued growth trajectory as a pioneering due diligence partner to lenders is a testament to the committed efforts of our entire team and trust of our clients."  
The 2016 Inc. 5000, unveiled online at Inc.com and with the top 500 companies featured in the September issue of Inc. is the most competitive crop in the list's history. The Inc. 5000's aggregate revenue is $200 billion, and the companies on the list collectively generated 640,000 jobs over the past three years, or about 8% of all jobs created in the entire economy during that period.
"The Inc. 5000 list stands out where it really counts," says Inc. President and Editor-In-Chief Eric Schurenberg. "It honors real achievement by a founder or a team of them. No one makes the Inc. 5000 without building something great – usually from scratch. That's one of the hardest things to do in business, as every company founder knows. But without it, free enterprise fails."
About Tax Guard
Established in 2009, Tax Guard is the first company in the US to give lenders insight into their clients' hidden real-time tax risks well before federal tax liens are filed. Lenders throughout the US rely on Tax Guard's proprietary due diligence and monitoring reports both prior to financing and throughout the course of their lending relationships. Privately held and headquartered in Boulder, CO, Tax Guard utilizes a patent-pending, integrated process based on data obtained directly from the Internal Revenue Service. For more information, visit tax-guard.com, email info@tax-guard.com, or call 877-550-6325.