Tax Guard's 2016 Annual IFA Convention Recap
Published April 28, 2016
Tax Guard recently attended the 22nd Annual International Factoring Association (IFA) Factoring Conference in Scottsdale, AZ April 13-16, 2016. Tax Guard's team of Hansen Rada, Jason Peckham, Rachel Sexton and Heather Love were all in attendance.
This venue is one we look forward to for all the industry educational events as well as engaging with the factoring community at large. We had a great time meeting with many old friends and getting the opportunity to make new ones.
For the 7th year in a row, we hosted our annual Tax Guard Dessert Reception and enjoyed guitar music under the stars, bourbon tasting, a variety of cigars and of course, dessert. Also, for the first time ever, and maybe a new tradition in the making, we hosted a wildly successful bloody Mary bar at our exhibition booth on Friday.
Thank you again, IFA community. We are already getting excited to see everyone next year in Fort Worth!
When we weren't busy talking, learning and engaging, we took a few pictures.
The Tax Guard team enjoying some time with customers, Tim Valdez of Pavestone Capital, and Bret Schuch of Goodman Factors.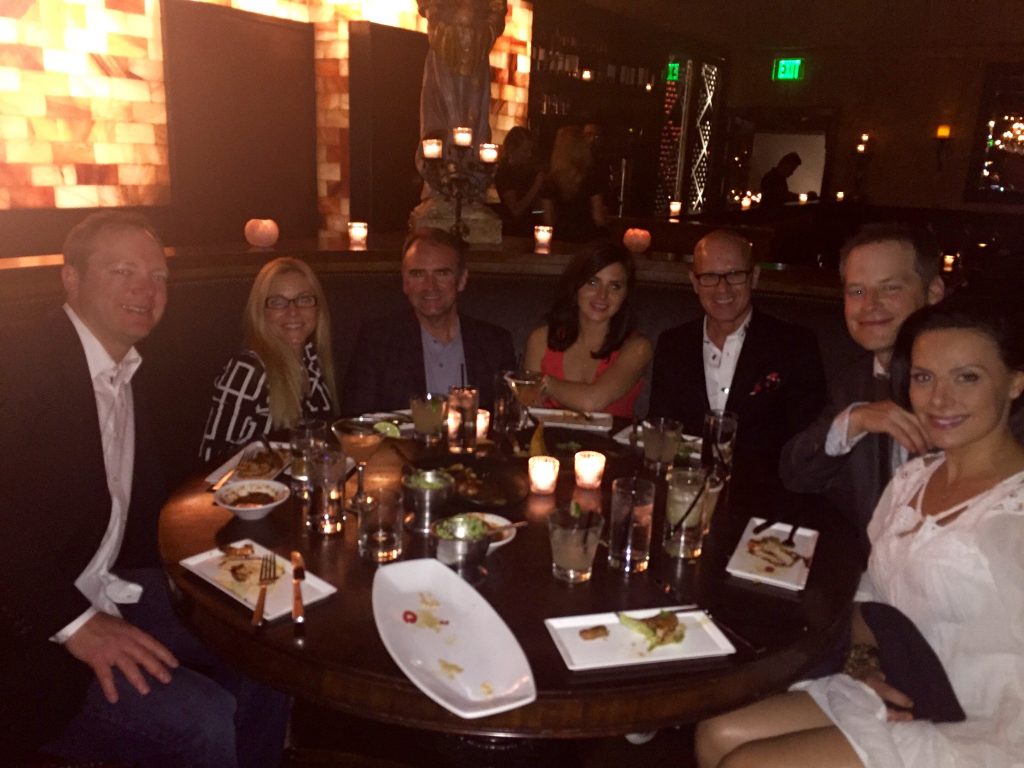 The poolside Tax Guard Dessert Reception is about to kickoff!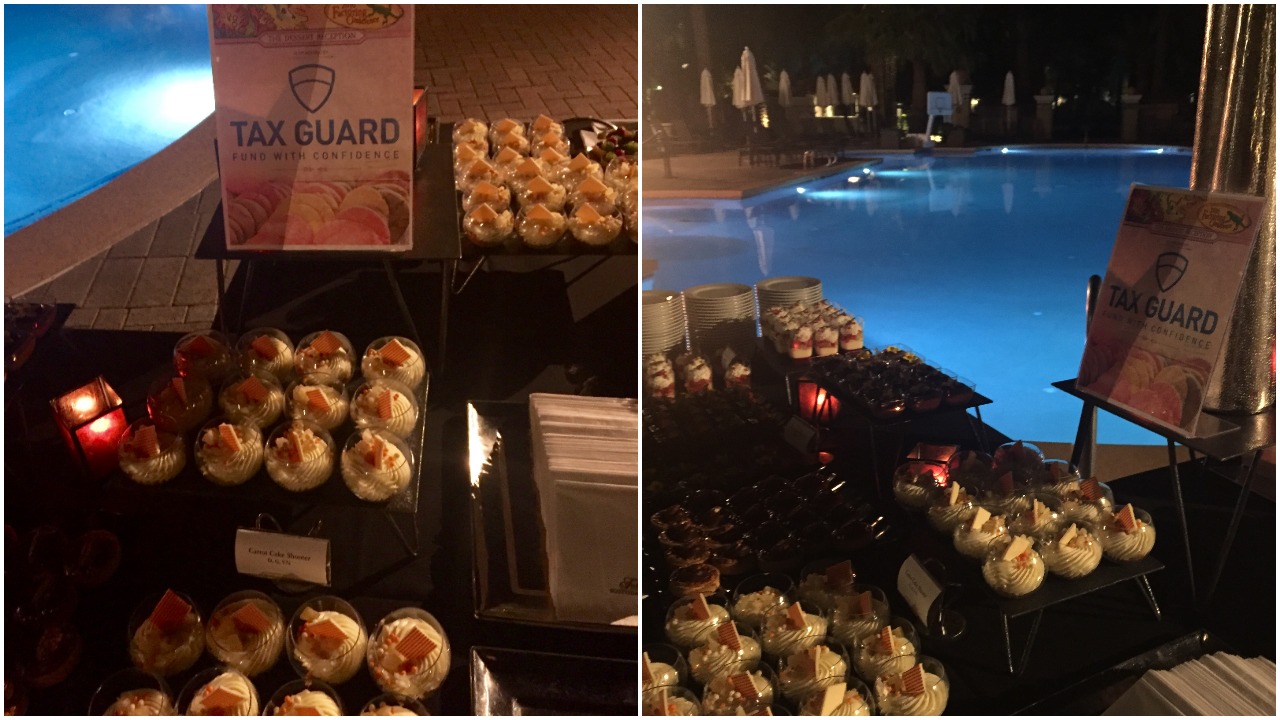 Tax Guard's Hansen Rada and Jason Peckham warming up the bottles for the bourbon tasting station.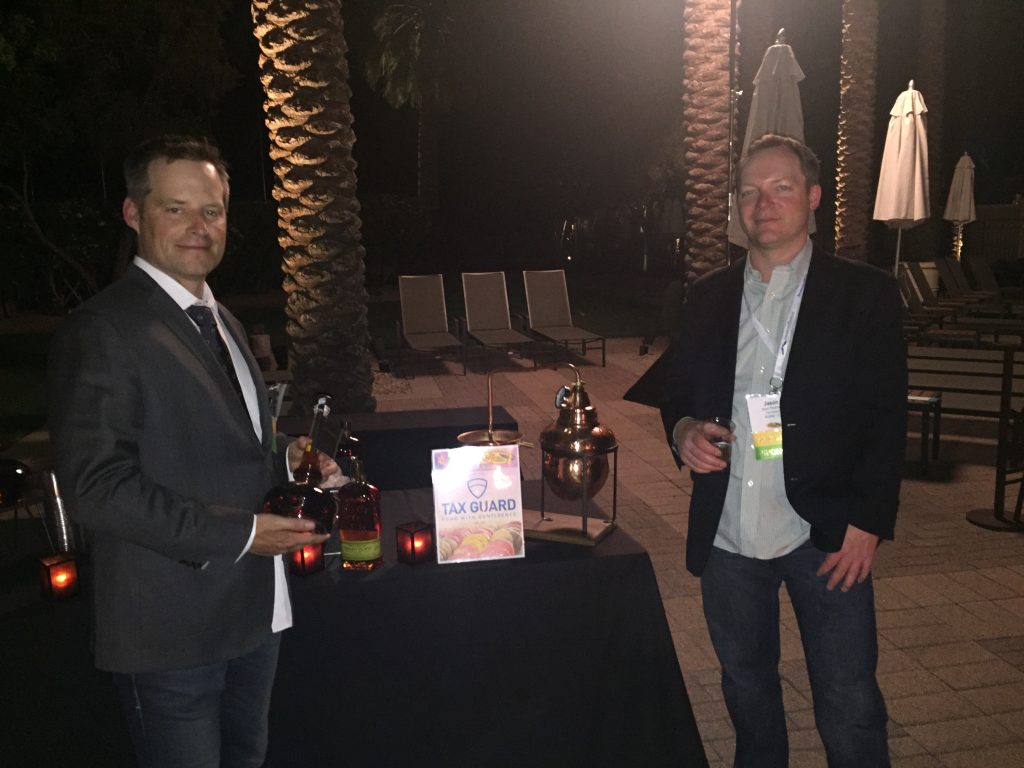 Tax Guard's exhibition booth and bloody mary bar.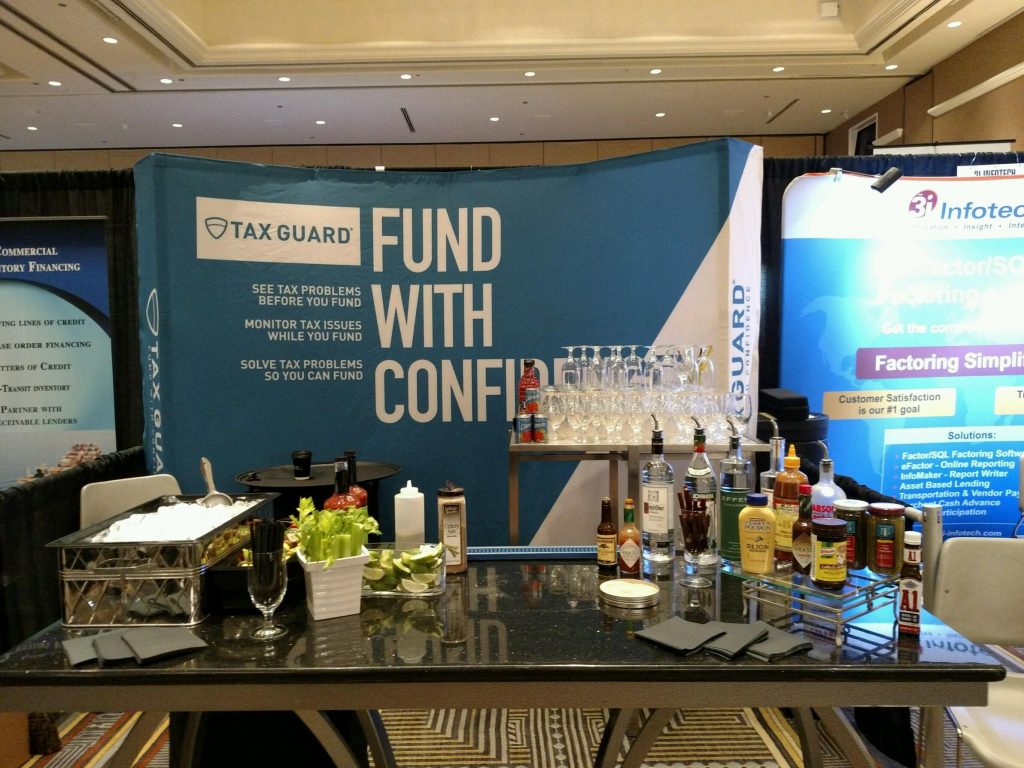 Tax Guard's Heather Love staying fresh with her new friend at the IFA!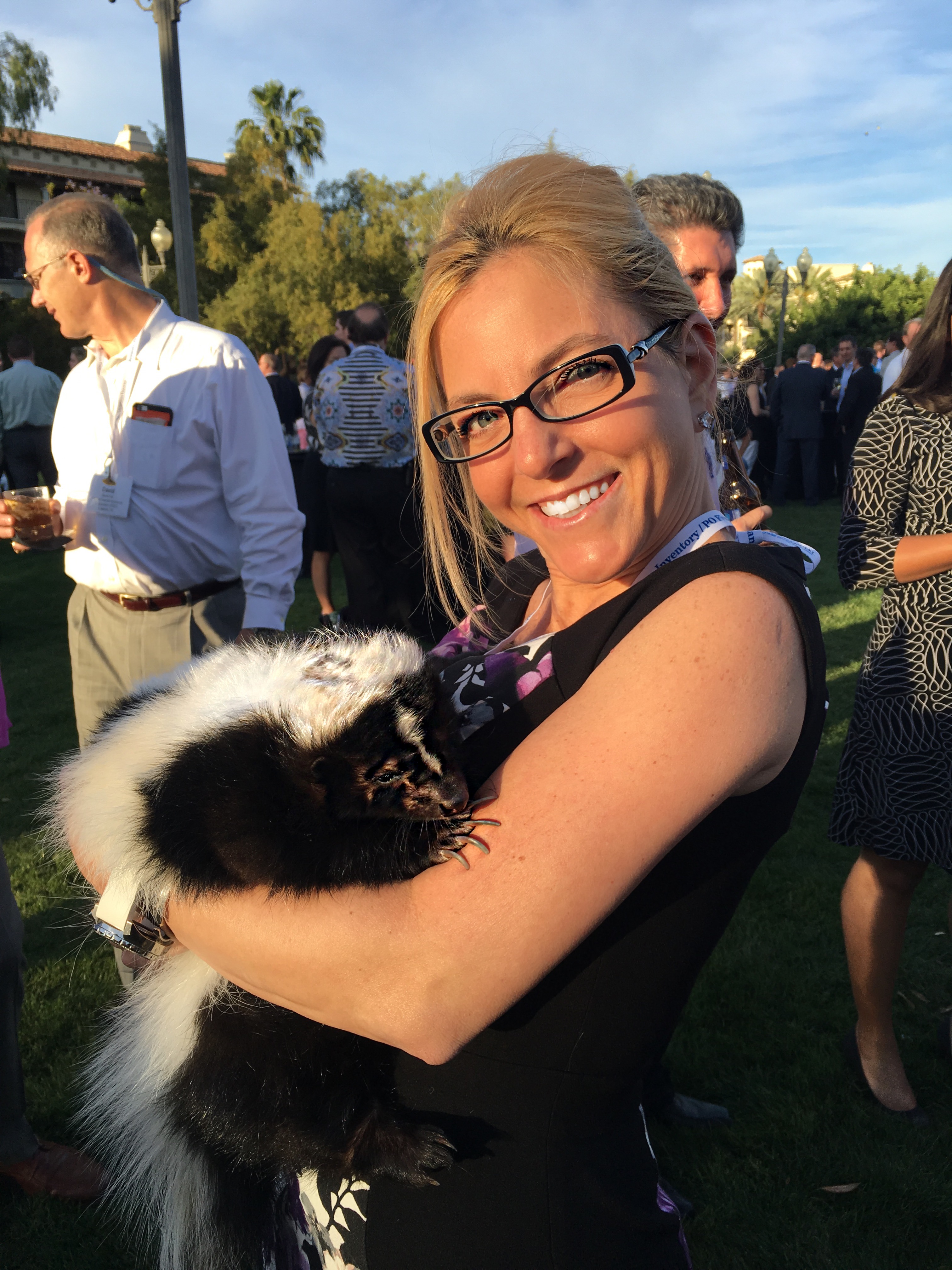 Annual Tax Guard golf outing