Meet Rachel Sexton, Tax Guard's Director Of Product
Published September 13, 2016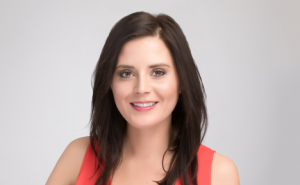 Meet Rachel Sexton, Tax Guard's Director of Product.
Our company values of collaboration, transparency, input and personal accountability are apparent when you meet our employees. In her role as Director of Product, Rachel Sexton is one of the many employees at Tax Guard who often goes above and beyond to serve our customers. Rachel focuses on supporting our customers by improving and creating product strategy, implementing product ideas and working on the overall product road map at Tax Guard.
Rachel started at Tax Guard shortly after its conception from an idea on a potato chip stained paper document. She is incredibly instrumental in seeing product ideas through from design to inception. She is also involved in many other aspects of the company's growth and is relied upon for her deep industry knowledge and strong project management skills. We are glad to have her around and we love her dog Beck too.
We sat down with her and learned some facts about her professional and personal life.
How long have you worked at Tax Guard?
Almost 6 years and what a crazy 6 years it's been!
What is your role at Tax Guard?
I am the Director of Product. I work on maintaining the integrity of our existing product. I also strategize and implement new product ideas and go-to-market initiatives. Growing up in the company means I've inherited a lot of hats – too many to cover!
How has Tax Guard changed since you joined the team?
Tax Guard has changed immensely over the last 5-6 years.  The company has almost quadrupled in size since I started. We now have a marketing department, engineering department, and a sales team. Most importantly, we've become a staple in our clients' underwriting processes.  When you grow up with a company, it's an amazing thing to watch your blood, sweat and tears be appreciated by our clients.

What has been your favorite project at Tax Guard?
The development and launch of our new internal system and portal. I really enjoyed creating a system that not only our clients enjoy, but is the foundation of Tax Guard.

What did you want to be when growing up?
It's changed a lot and still does! However, today I love the idea of an being an entrepreneur. Tax Guard has introduced me to something I didn't know I'd fall in love with – the ever changing world of technological advancements. There are so many amazing things happening in the tech industry and I'm really enjoying seeing how the tech world is developing.
Any random facts you could share with us?
Spicy food is my jam. The hotter the better.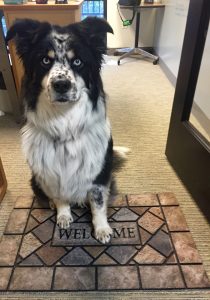 Mr. Beck Sexton
We cannot introduce Rachel without introducing her pooch, Beck Sexton. Beck is a vital member of the Tax Guard team and he is more than just a mascot. He provides furry support to each and every employee. When Beck isn't putting in a hard day's worth of work, he can be found lounging around the house or frequenting local dog parks.
Learn more about Tax Guard's team, careers, and company culture.