Tax Guard is Going to Lendit and the 2016 IFA Annual Convention
Published April 8, 2016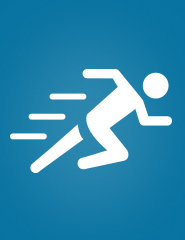 We are attending not one, but two conferences next week. Tax Guard is on the move!
The first conference we will be attending is LendIt, the world's largest online lending event, on April 11-12. This year's conference features nearly 500 speakers, more than 200 sessions, and an expo hall with over 130 exhibitor booths. We are sending Tax Guard's Director of Product, Rachel Sexton. We're looking forward to diving into the rapidly evolving and exciting world of online lending.
After two whirlwind days in San Francisco, we are attending the 22nd Annual International Factoring Conference in Scottsdale, Arizona. Two more members of our team will be joining- Hansen Rada our founder and CEO and Jason Peckham our Vice President of Resolutions. We will be hosting the 7th Annual Tax Guard dessert reception and for the first time – a complimentary Bloody Mary bar on Friday in the expo hall (Booth #37). We can't wait to see our old friends and meet new ones.
If you're heading to either of these conferences, please be sure to contact us and let us know if we can connect to discuss our solutions, partnership opportunities, or just to say hello.