Tax Guard Product Updates – Q3 2020
Published October 29, 2020

Our Product and Engineering teams have been hard at work behind the scenes to make the Tax Guard experience better than ever. For questions on any of these products, please contact our Customer Success Team.
Check out our Q3 2020 highlights below:
Product Spotlight: Identity Verification
Did you know that Tax Guard has an identity verification tool that can give you the confidence to make even better lending decisions? Current KYC solutions rely upon borrower application data and the frequency of those applications within credit bureaus and data aggregators. Once a fraudulent or synthetic business identity exists within these data sources, it is nearly impossible to identify or remove. However, all businesses are required to file taxes with the IRS. With Tax Guard's identity verification tool, there is no uncertainty about identity information as our data is verified directly by the IRS.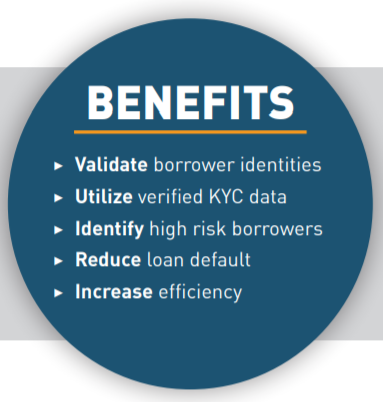 New Feature Enhancement: Record of Account Transcript
TRT + TAT = ROA ❤️
We now offer the ability to add a Record of Account Transcript (ROA) to a report! A Record of Account Transcript combines the tax return transcript (TRT) and tax account transcripts (TAT) into one complete transcript. It offers peace of mind by providing insight into the taxpayer's return information that might have changed after an original return was filed. The transcript is available for the current tax year and returns processed during the prior three years. This feature is available for all API and portal users and can be added to any order type. Please contact our Customer Success Team if you are interested in having this option turned on for you.
New Notification Update: Name Change Alert
Monitoring lenders this one's for you! We now have the ability to notify you when your client changes their name with the IRS. We will update your client information to match the IRS records and will send you the email notification.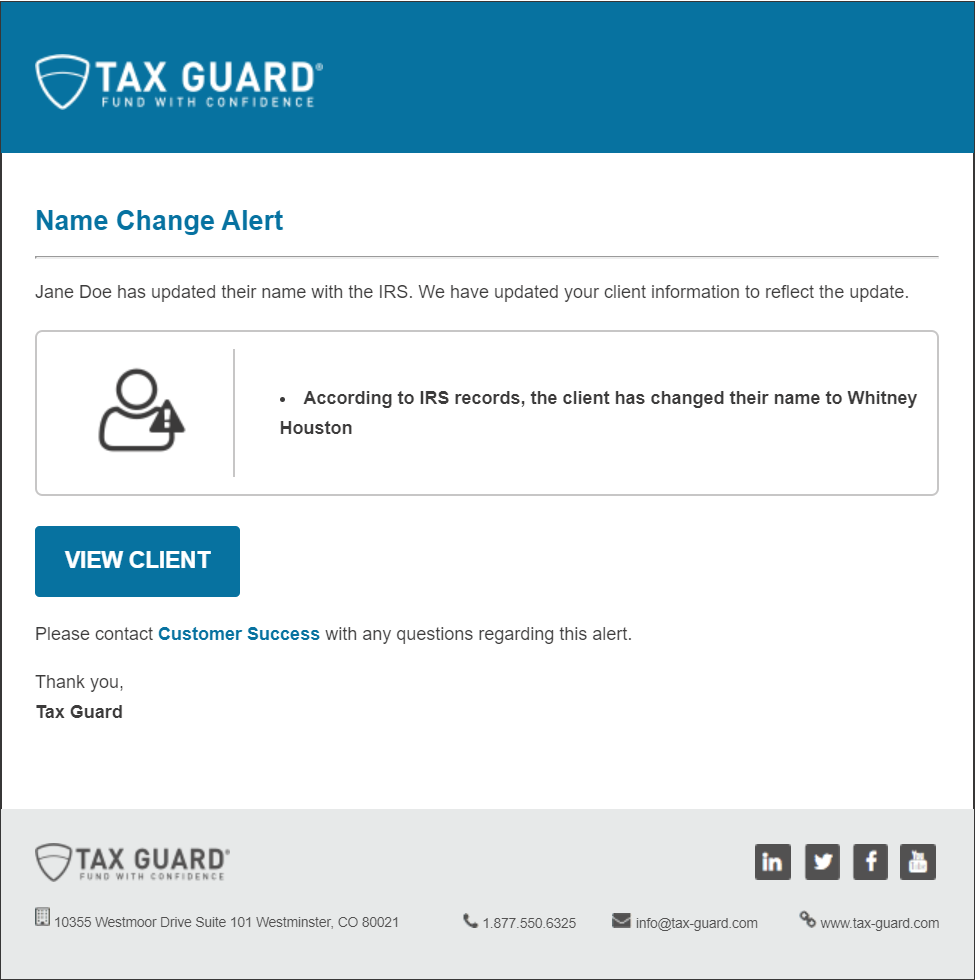 Coming Soon!!!
Our Increased Monitoring Frequency feature is almost ready for release! This was pushed back due to delays with the IRS but we are thrilled to announce that this feature will be available by the end of the year. Given that the IRS's compliance reporting has been extraordinarily erratic, the need to have the flexibility to monitor your borrowers more frequently has been one of our most requested features. Increased Monitoring Frequency will be available for monthly, semi-monthly, or weekly reports for all monitoring lenders.
Thank You
It's our mission to make products that serve you and the solutions you desire. If you have questions or feedback about the product direction, please provide your feedback to our Customer Success Team.