Tax Guard Ranked on the Inc. 5000 list for the Fourth Year in a Row
Published August 22, 2017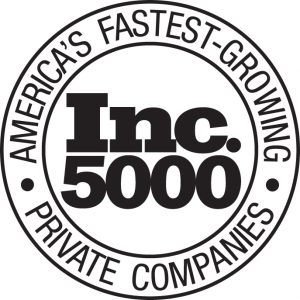 Boulder, Colo., August 22, 2017 – Inc. Magazine today ranked Tax Guard No. 2714 on its 36th annual Inc. 5000 list, the most prestigious ranking of the nation's fastest-growing private companies. In addition, Tax Guard is the No. 1 fastest growing privately-held financial services company in Colorado on the Inc. 5000.
The list represents a unique look at the most successful companies within the American economy's most dynamic segment— its independent small and midsized businesses.
"Alongside so many successful companies, it is an honor to again be recognized as one of the fastest growing companies in America for the fourth year in a row," said Hansen Rada, CEO of Tax Guard. "This award validates our employees' dedication and the ongoing trust and support of our customers."
The 2017 Inc. 5000, unveiled online at Inc.com and with the top 500 companies featured in the September issue of Inc., is the most competitive crop in the list's history. The average company on the list achieved a mind-boggling three-year average growth of 481%.
"The Inc. 5000 is the most persuasive evidence I know that the American Dream is still alive," says Inc. President and Editor-In-Chief Eric Schurenberg. "The founders and CEOs of the Inc. 5000 tell us they think determination, risk taking, and vision were the keys to their success, and I believe them."
About Tax Guard
Established in 2009, Tax Guard is the first company in the US to give lenders insight into their clients' hidden real-time tax risks well before federal tax liens are filed. Lenders throughout the US rely on Tax Guard's proprietary due diligence and monitoring reports both prior to financing and throughout the course of their lending relationships. Privately held and headquartered in Boulder, CO, Tax Guard utilizes a patent-pending, integrated process based on data obtained directly from the Internal Revenue Service.