Press Release: Tax Guard Ranks No. 207 on the 2014 Inc. 5000 with Three-Year Sales Growth of 2,141%
Published August 22, 2014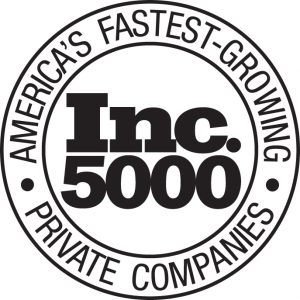 BOULDER, Colo., Aug. 22, 2014-Tax Guard, a tax risk due diligence service for lenders, announced that it was ranked No. 207 overall on Inc. Magazine's Inc. 500, an exclusive ranking of the nation's fastest-growing private companies.
In addition to achieving the No. 207 spot on the overall Inc. 500 list, Tax Guard was also recognized as the No. 16 fastest growing privately-held financial services company in the United States and No. 4 among the top 20 Colorado companies. Tax Guard's ranking can be found at www.inc.com/profile/tax-guard.
The list represents the most comprehensive look at the most important segment of the economy—America's independent entrepreneurs. Companies such as Yelp, Pandora, Timberland, Dell, Domino's Pizza, LinkedIn, Zillow, and many other well-known names gained early exposure as members of the Inc. 500|5000.
"Alongside with the other innovative recipients around the country, we are incredibly honored to be recognized as one of the fastest growing companies in America," said Hansen Rada, CEO of Tax Guard. "As a company that's pioneering a new risk management solution for lenders, this honor validates the trust and support of our clients and passion of our employees."
The 2014 Inc. 5000, unveiled online at Inc.com and with the top 500 companies featured in the September issue of Inc. (available on newsstands August 20 to November 30), is the most competitive crop in the list's history. The average company on the list achieved a mind-boggling three-year growth of 516%. The Inc. 5000′ s aggregate revenue is $211 billion, generating 505,000 jobs over the past three years.
"What surprises me, even though I know it's coming, is the sheer variety of the paths our entrepreneurs take to success, thematically reflecting how our economy has evolved," says Inc. President and Editor-In-Chief Eric Schurenberg. "This year there are far more social media and far fewer computer hardware businesses than there were, say, six years ago. But what doesn't change is the fearsome creativity unleashed by American entrepreneurship."
About Tax Guard
Established in 2009, Tax Guard is the first company in the US to give lenders insight into their clients' hidden real-time tax risks well before liens are filed. Lenders throughout the US rely on Tax Guard's proprietary tax risk assessment tools both prior to financing and throughout the course of their lending relationships. Privately held and headquartered in Boulder, CO, Tax Guard utilizes a patent-pending, integrated process that includes due diligence and tax monitoring services based on data obtained directly from the Internal Revenue Service. For more information, visit tax-guard.com, email info@tax-guard.com, or call 877-550-6325.
Media Contact: David Bohrman, Tax Guard, 303-955-3285, dbohrman@tax-guard.com