Tax Guard's Employee Spotlight: Christopher Rudick
Published February 12, 2016
Meet Christopher Rudick, Tax Guard Senior Territory Account Manager!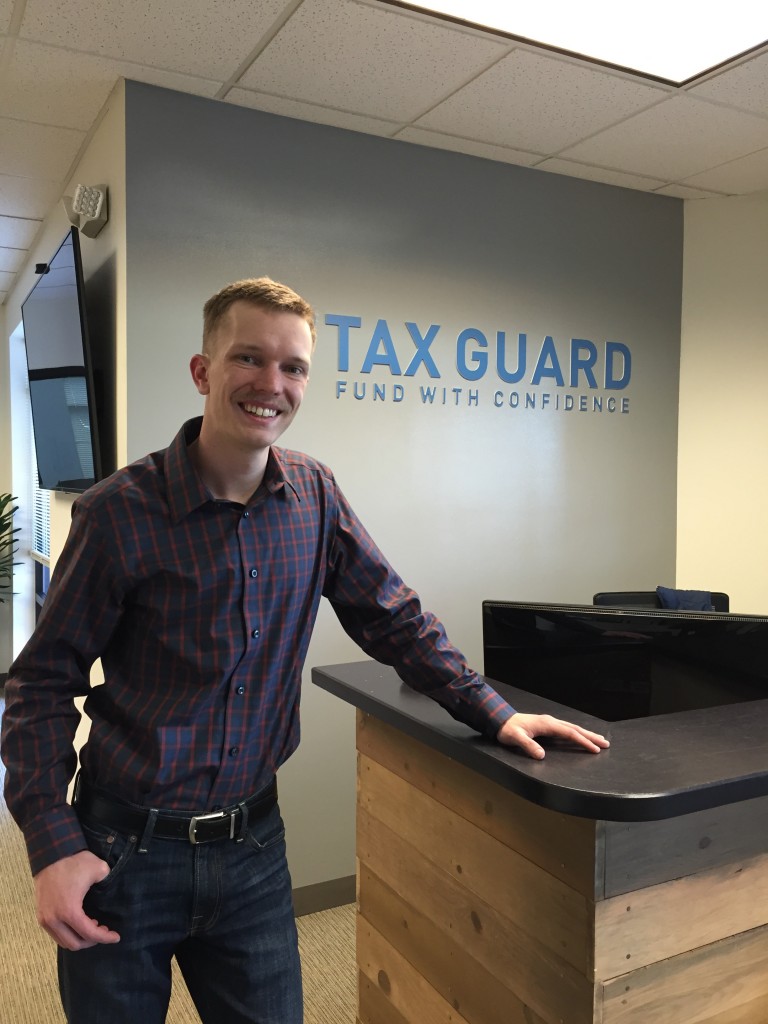 Our company values of collaboration, transparency, input and personal accountability are apparent when you meet our employees. In his role as Account Manager, Christopher Rudick is one of many employees at Tax Guard that often goes above and beyond to serve our customers. Chris focuses on supporting our customers by understanding their business needs, providing customer training, and problem-solving. You may have interacted with Chris before, but you may not know all the interesting tidbits below:
Length at Tax Guard?
One year and seven months.
What are three words you would use to describe Tax Guard?
Teamwork, Flexible, and Agile.
What are three career lessons you have learned thus far?
A better appreciation for working with personality differences, learning my own talents and strengths, and what to improve and work on.
What is your favorite part about working with Tax Guard?
My favorite part about working with Tax Guard is speaking with all of our diverse clients. We have clients from around the United States, from Hawaii to New York City. Being able to facilitate communication with our clientele is vital and something I greatly enjoy.
If you could witness any historical event, what would you want to see?
I would want to witness the constitutional convention to listen to the interesting conversations that were said between the American leaders as people would be fascinating.
If you could plan a trip to anywhere in the world, where would you go?
I would love to climb Mt. Denali in Alaska. I also want to visit the Pyramids in Egypt. Finally, a trip to India is high on my list.
What are some of the important lessons you've learned thus far?
First, don't put off seeing the people that matter, the people that you love. They will not always be around, and neither will you. Second, don't spend the best years of your life doing what you don't want to do, hoping you'll be able to do what you actually want to do someday, because the energy/health you have now will not last. Get out there, make memories, and have fun while the sun is shining!