For the 5th Year in a Row, Tax Guard Ranked on the Inc. 5000 list of Fastest-Growing Companies in America
Published August 15, 2018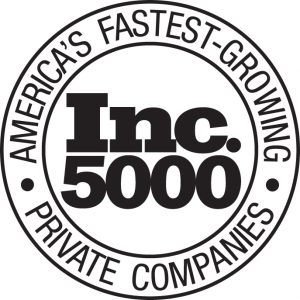 Boulder, Colo., August 15, 2018 – Inc. magazine today ranked Tax Guard, a due diligence and risk management service for lenders, No. 3230 on its 37th annual Inc. 5000, the most prestigious ranking of the nation's fastest-growing private companies. Tax Guard's official ranking can be found at http://www.inc.com/profile/tax-guard.
The list represents a unique look at the most successful companies within the American economy's most dynamic segment—its independent small businesses. Microsoft, Dell, Domino's Pizza, Pandora, Timberland, LinkedIn, Yelp, Zillow, and many other well-known names gained their first national exposure as honorees on the Inc. 5000.
"It is an honor to be named alongside the other innovative companies for the fifth year in a row," said Hansen Rada, CEO of Tax Guard, "Our company's continued growth is a testament to the dedicated efforts of our entire team and trust of our clients."  
Not only have the companies on the 2018 Inc. 5000 been very competitive within their markets, but the list as a whole shows staggering growth compared with prior lists. The 2018 Inc. 5000 achieved an astounding three-year average growth of 538.2 percent, and a median rate of 171.8 percent. The Inc. 5000's aggregate revenue was $206.1 billion in 2017, accounting for 664,095 jobs over the past three years.
"If your company is on the Inc. 5000, it's unparalleled recognition of your years of hard work and sacrifice," says Inc. editor in chief James Ledbetter. "The lines of business may come and go, or come and stay. What doesn't change is the way entrepreneurs create and accelerate the forces that shape our lives."
About Tax Guard
Established in 2009, Tax Guard is the first company in the US to give lenders insight into their clients' hidden real-time tax risks well before liens are filed. Lenders throughout the US rely on Tax Guard's proprietary due diligence and monitoring reports both prior to financing and throughout the course of their lending relationships. Privately held and headquartered in Boulder, CO, Tax Guard utilizes a patent-pending, integrated process based on data obtained directly from the Internal Revenue Service. For more information, visit tax-guard.com, email info@tax-guard.com, or call 877-550-6325.
Media Contact: David Bohrman, Director of Marketing
Tax Guard, 303-955-3285, dbohrman@tax-guard.com